Introducing the brand new cutting edge safe and easy to use one stop shop UWAR portable and lightweight workout system PERFECT for moms and kids!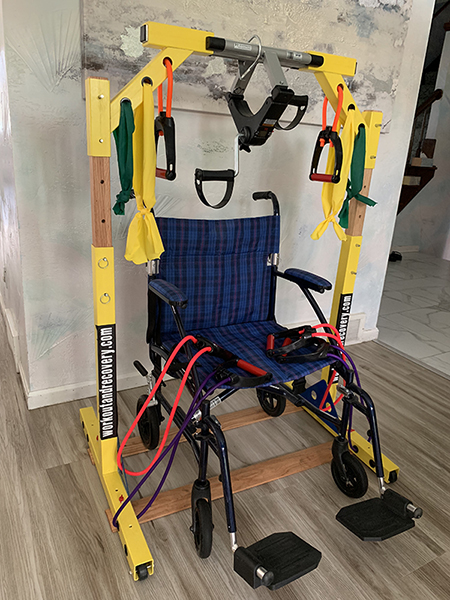 PERFECT FOR MOMS & KIDS!
This new fiberglass system comes with 2 sleek and stained oak wood thresholds, rubber wheels, cardio and strength hand and foot pedlar,10 latex free therabands and surprise gift bonus accessory! Perfect for family fitness contests for families and schools! The product can support use by individuals between 30-180 pounds.
$849.99
plus shipping $50 approximately.
Allow 6-8 weeks for delivery. Minimum order of 10 units. Full payment up front.
To order, call us at 216-970-3711
or info@workoutandrecovery.com
Email us for special discounts


Minimum age of user is 5 years old with parental supervision.