Owner of Movement in Art-Art in Movement
Ashley J Johnson
Endorses Ultimate Workout and Recovery Complete Home Gym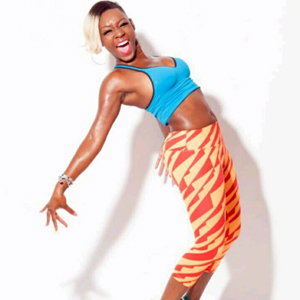 "After reviewing the Ultimate Workout and Recovery System this machine could be a dynamic alternative or complimentary addition to other forms of physical therapy. It looks to be useful in speeding up the recovery process for those in rehab and confined to a wheelchair or bed; and help to restore functional movement."

About Ashley J Johnson:
Ashley is the owner of Movement in Art-Art in Movement, a dance fitness and entertainment company created for the community! The company presents opportunities for experienced dancers to showcase their talents at professional events. It also opens the door for non-experienced dancers to be a part of activities, classes and workshops in order to gain an appreciation for the art of dance. Ashley's entertainment company also provides original choreography for performing artists, fitness workshops and classes and stage presence instruction. She has her own entourage that includes a Make up artist, Image Consultant and Fashion stylist on board. Her fitness programs include dance aerobics, and yoga and specialty programs for the mature woman and prenatal woman. As an individual, Ashley is primarily pursuing her acting career. She is also passionate about writing, playing the classical guitar and practicing her singing. She is currently in the Atlanta, GA area pursuing acting and fitness.

Click Here for more about Ashley J Johnson.