Ultimate Workout And Recovery is working with schools helping teachers and kids be healthy and focus on wellness for all individuals, whether disabled or not. UWAR for Schools Workout Initiative for Busy Teachers and Busy Kids working with Megan Adkins-Bollwitt and the The University of Nebraska at Kearney. Contact UWAR for more information on how your school can get involved.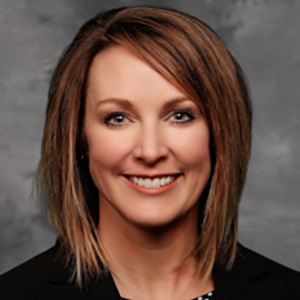 About Megan Adkins-Bollwitt
Associate Professor - Physical Education

Megan completed two undergraduate degrees from the University of Nebraska- Lincoln. She received a bachelor of science in Community Health, and a bachelor of science in K-12 Health Physical Education, along with a coaching endorsement. In 2002, Megan began her teaching career as a middle school and adapted Physical Education teacher in the Kearney Public School district. While teaching and coaching various sports at the middle and high school level, she completed a masters degree from UNK in the area of Master Teacher of Physical Education with an emphasis in Special Populations.

In 2008, Megan transferred her field experience and teaching knowledge to the University level where she began to teach in the Health and Physical Education program at the University of Nebraska- Kearney. Megan taught as a lecturer until her completion of her PhD program in 2011 from the University of Nebraska- Lincoln, in the area of Education with an emphasis in Teaching, Learning, and Technology.

Megan currently serves as an Associate Professor and program coordinator for the Health and Physical Education program. Within her tenure at UNK, Megan has taught courses at the undergraduate and graduate level in the areas of adapted and mainstream Physical Education both face to face and online.; She helped pioneer a year- long home school teaching lab for undergraduate Health and Physical Education students which has received national recognition, and conducts research in the areas of teacher preparation, physical education, physical activity, technology integration, and diverse populations.

Click Here for more information on Megan Adkins-Bollwitt.