Certified Yoga Therapist
Lynn Anderson Ph.D. , N.D, C-IYT, ACE
Endorses Ultimate Workout and Recovery Complete Home Gym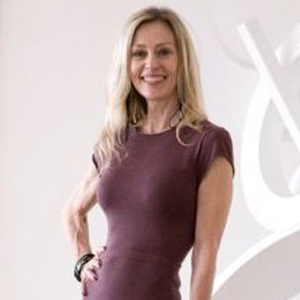 "This is exactly the right system for anyone with limitations. What I love about it is it works for anyone that is disabled or recovering , as well as for older adults. I would absolutely use this in my chair yoga classes! Many older adults and those in recovery will find this an excellent system for improving strength, balance and flexibility – all the components of a strong and vital body, mind and soul!"

About Dr. Lynn Anderson:
Dr. Lynn Anderson is an author, yoga therapist, and creator of Doctor Lynn's Nectars and Aero*boga, fitness for the body, the mind and the soul. Dr. Lynn, a Naturopathic Doctor teaches and promotes exercise, diet, and natural health as part of her" pro-aging" program enabling people to find vigor, vitality and virility everyday. Because life becomes what life does.Dr. Lynn holds a Ph.D. in Natural Health, a Doctorate of Naturopathy and a Masters in Aromatherapy. She is a Registered Yoga Alliance Teacher, IAYT, and a member of the Advisory Board of the Journal of Longevity. She has been a faculty member of the American Counsel on Exercise (ACE), and the National Board of Bodyworks & Message Therapy. She is also an internationally recognized lecturer and author of several articles and books on topics in her field. She is a contributing writer to the Huffington Post. Dr. Lynn has devoted the last twenty-five years to the study and practice of Naturopathy (Natural Health), Holistic Health, Yoga, nutrition, and pro-aging. She maintains a private Naturopathy practice in Los Angeles specializing in nutrition, eating disorders, Yoga therapy, anti-aging, herbology and addictions. She has also hosted, weekly, a national radio show on pro-aging and alternative medicine and was the international corporate educator for Aroma Vera, Inc. The author of "The Twelve Secrets to Pro-Aging,", and several other books, Dr. Anderson teaches Yoga, cycle, and her pro-aging, yoga, Aero*boga and Spin class in venues in Los Angeles, CA.

Click Here for more about Dr. Lynn Anderson.