Pilates Therapeutics President, Educational Director
Dr. Suzanne Martin
Endorses Ultimate Workout and Recovery Complete Home Gym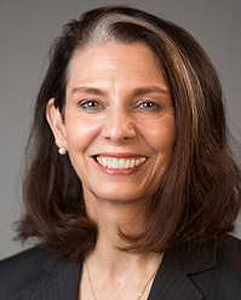 "The Ultimate Recovery and Workout System is truly the ultimate in its variety of exercise for those who need bed recovery, wheelchair and seated options for exercise. Going light years beyond the typical overhead triangular pulley commonly seen in hospital settings, the device offers multiple types of pulling resistance attachments. A wide variety of upper body range of motion options allow differing aspects that reach into the trunk and core work. Its unique cycling component completes a well-rounded workout so that bed-bound or seated individuals can enjoy the cardio aspect of rehab and fitness that is so hard to achieve under certain circumstances. Bravo on a comprehensive and well-thought out design!"

About Dr. Suzanne Martin:
Dr. Suzanne Martin, PT, DPT is a physical therapist and Pilates expert with a private practice in the SF Bay Area, Total Body Development. She has authored four titles on fitness for DK Publishing, a division of Penguin Group, and has a new book coming out in early 2018 through Handspring Press. She has written regular columns on health topics for Dance Magazine, Pilates Style and Dance Studio Life. Suzanne presents workshops and master classes worldwide and in the US, through Balanced Body University, the PMA and other providers, as well as through her own company, Pilates Therapeutics LLC. Pilates Therapeutics is an education company, formed in 2002 to produce and distribute educational videos, workshops and continuing education courses, designed to present the Pilates Method as a rehabilitation modality for a variety of health and fitness conditions. Pilates Therapeutics LLC is an approved Continuing Education provider for the California Board of Registered Nursing, California State Physical Therapy Association (CAPTA) and the Pilates Method Alliance (PMA).

Click Here for more about Dr. Suzanne Martin.