Owner of Riverdale Kids Physical Therapy
Dorian Pascoe
Endorses Ultimate Workout and Recovery's The "Spider" Complete Home Gym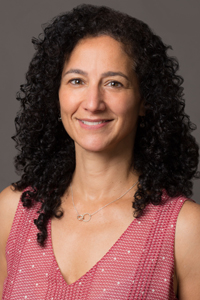 "As the owner of a pediatric private practice, I am always looking for new ways to motivate children to build strength, range of motion and coordination. It can be challenging to find activities and equipment that can target specific muscle groups for very focused work with this population, especially when children are in rehab for pre-surgical strengthening and post-surgical recovery. The Ultimate Workout and Recovery System is useful in that it enables children to work in a seated, supine or standing position, depending on what positions are accessible to them. I have found the unit particularly useful for children with unilateral weakness and decreased coordination as a result of brain injury. The unit can be colorful, with the use of different bands and tubing, which attracts children to it and increases their motivation to use it."

- Dorian Pascoe is the owner of Riverdale Kids Physical Therapy, a pediatric private practice in Bronx, NY.

About Dorian Pascoe and Riverdale Kids Physical Therapy:
Dorian Pascoe, MSPT has been working as a pediatric physical therapist for the past 21 years. She graduated from New York Medical College with a Master of Science in Physical Therapy, and has experience working with a large variety of pediatric diagnoses and conditions associated with gross motor delay. Her continuing education credits include, but are not limited to, advanced study in torticollis, Developmental Coordination Disorder, Treatment of the Baby, Sensory Integration and Hypotonia. She has studied with Ramon Cuevas, founder of Cuevas Medek, and is Level II certified in Cuevas Medek Exercise, and with Lois Bly, master instructor in Neuro-Developmental Training. Dorian has worked with children in long term care residential/hospital settings, in schools, at home and in her private clinic. She has been practicing in the Riverdale area of the Bronx for the past 19 years.

Dorian's approach to physical therapy treatment for children comes from her own passion for physical and outdoor activity. She holds a Fourth-Degree Black Belt in Kenshikai Karate, is an avid hiker, skier, runner and cyclist, and she has been teaching indoor cycling classes for more than 20 years. She has traveled more than 11,000 miles by bicycle throughout the United States, and hopes to hike the Appalachian Trail from end to end in the coming years. Dorian loves her work, and is devoted to helping children, along with their families, to find their strength and independence in order to live fully, to enjoy the world, and to play!

Click Here for more info about Riverdale Kids Physical Therapy.