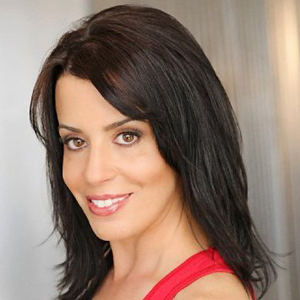 ANITA PRESSMAN
Anita Pressman is a Personal Fitness Trainer and has continued her impressive certification and practice for over 14 years. Nothing makes her happier than seeing her clients reap the benefits of exercise and eating well. She is an Advanced Flexibility Specialist, Group Fitness Instructor, Fitness Lifestyle Coach and certified in Tai Chi.

Tagging along with her mother to Jack LaLanne gym in New York she knew she'd become a Fitness Professional one day. Complementing the frequent visits to the gym Anita also joined her mother to Weight Watcher meetings. There she learned the struggles people have with dieting and overeating.

Knowing her mission in life is to keep people healthy and happy she reveled in a life dedicated to Fitness and Dance.

Anita is also a proud Board Member for Fit4TheCause. Fit4TheCause provides therapeutic exercise and nutrition education to those who cannot afford trainers or attend gyms under normal circumstance.

Exercise, nutrition, meditation have added quality, strength, balance and well being to Anita's life. It definitely helped her to survive a car crash that almost took her life.

She understands what stress and pain can do to ones body, as she lost her boyfriend to a suicide. Working out, mediation, Tai chi and walking helped tremendously to alleviate the indescribable pain from that trauma.Anita lives a healthy lifestyle knowing that movement does wonders for the mind, body and soul.She loves watching sports with her son Devin, hiking with friends, working out and Belly Dancing.

Anita lives in Los Angeles with her son Devin.